NEWS AND UPDATES OF THE MUSEUM
NEWS AND UPDATES

-
UPDATES CORRELATED TO THE MUSEUM ON

PALEOLITHIC ART MAGAZINE:


DEFINITION OF STUDIES OF LOWER AND MIDDLE PALEOLITHIC (2009)

ART AND CULT OF THE DEAD MEN IN THE MESOLITHIC OF NEAR EAST (2003)

THE OBSERVATION OF THE STARS FOR THE PURPOSE OF CULT IN THE MOST REMOTE ANTIQUITY THROUGH THE READING OF THE MYTHS (2003)






-

INTRODUCING THE ENGLISH TRANSLATION IN ONE VOLUME OF
PHYLOGENESIS OF BEAUTY - UNIFIED THEORY OF EVOLUTION (2008)







WE REMEMBER THE TEXT OF REFERENCE BY PIETRO GAIETTO: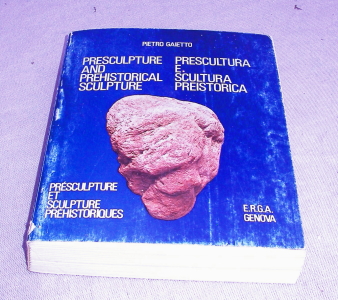 PRESCULPTURE AND PREHISTORICAL SCULPTURE. The book, with 164 images (photographies and drawings), is in italian, but all the captions are translated in english. Some copies are still availables by the Author.





THE MUSEUM HAS BEEN ENTIRELY REVISED AND RENEWED. FOR FURTHER UPDATES, PLEASE SEE TIME BY TIME THE CONTENTS PAGE.






Copyright©1999-2009 by Museo delle Origini dell'Uomo, all rights reserved.