Museum of the Origins of Man
DECORATIVE TRIM REPRESENTING PLANTS IN POST-PALEOLITHIC SCULPTURE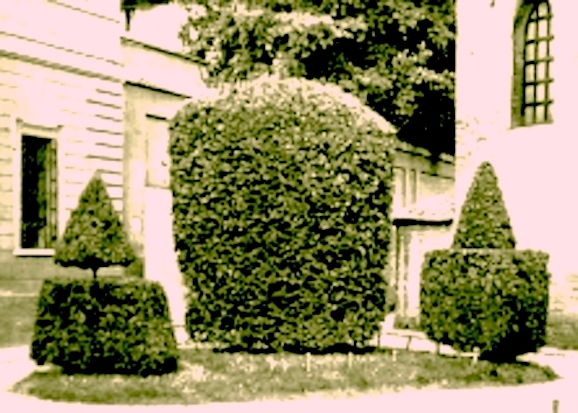 Fig. F19) Plant kingdom.
Evergreen plants clipped in decorative geometry.
The cone is among the shapes applied.
Northern France, 1976 photograph by Licia Filingeri.
This is a style of tree trim that maintains a tradition started in the 18th century.






NEXT


Index


HOME PAGE

Copyright©1999-2009 by Museo delle Origini dell'Uomo, all rights reserved.