Museum of the Origins of Man
POST-PALEOLITHIC ZOOMORPHIC AND GEOMETRIC PAINTINGS ON CERAMIC VESSELS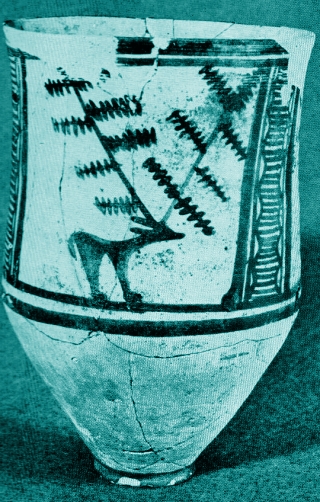 Fig. F59) Deer painted on a ceramic vase.
The style is very imaginative and so are the proportions between the horns and the body of the animal.
Note the difference of skill between the vessel's workmanship and the painting.
In pottery, the painted figures of animals or men are generally associated with geometric decorations.
Dating: Bronze age, about 6000 years ago. Siyalk III, Iran.





NEXT


Index


HOME PAGE

Copyright©1999-2020 by Museum of the Origins of Man, all rights reserved.