Museum of the Origins of Man
GEOMETRIC ENGRAVINGS ON BONE OF LOWER PALEOLITHIC



Fig. F24) Engraving on mammal bone.
Origin: Pech de l'Az&eacute, Dordogne, France.
Dating: about 450,000 years.
Material Culture: Lower Paleolithic.
The bone engraving is part of the tradition of the spiritual culture identified near Beijing (China). This culture is part of Eastern civilizations.
The meaning of the work is unknown. It is likely that it was made in worship rites.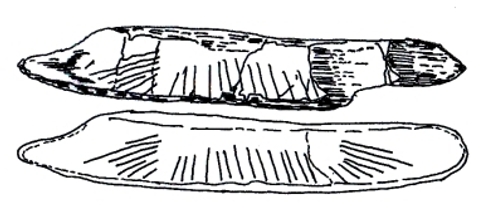 Fig. F25) Engravings symmetrically arranged in groups on elephant shinbone fragment..
Origin: Bilzingsleben (Germany).
Dating: to the site is attributed an age between 350,000 and 220,000 years (from U. Mania).
Material Culture: Lower Paleolithic.





NEXT


Index


HOME PAGE

Copyright©1999-2020 by Museum of the Origins of Man, all rights reserved.