Museum of the Origins of Man
GEOMETRIC ENGRAVINGS ON BONE IN THE LOWER PALEOLITHIC



Fig. F24) Engraved mammal bone.
Pech de l'Aze'. Dordogne, France.
Dating: about 450,000 years old.
Lower Paleolithic.
Bone engravings are part of the tradition of the Nihowan spiritual culture, identified in the vicinity of Beijing in China, in its turn belonging to oriental civilizations. The meaning of this work is not known, the hypothesis being that it was part of a ritual cult.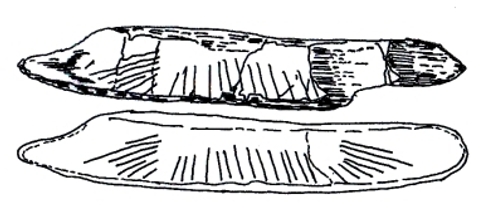 Fig. F25) Engravings symmetrically arranged in groups on fragment of tibia of elephant.
Origin: Bilzingsleben (Germany) Dating attributed to the site: between 350,000 and 220,000 years (from U. Mania).
Lower Paleolithic.






NEXT


Index


HOME PAGE

Copyright©1999-2009 by Museo delle Origini dell'Uomo, all rights reserved.