Museum of the Origins of Man

THE BICEPHALIC ANIMAL HEAD IN POST-PALEOLITHIC SCULPTURE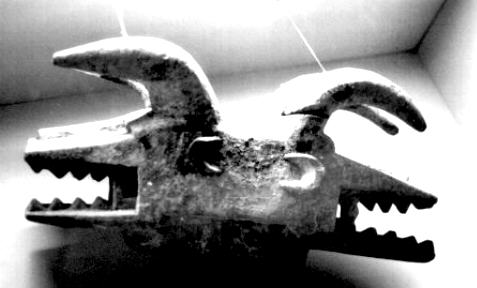 Fig. 11A1) Bicephalic zoomorphic wooden sculpture. It represents two animal heads joined by the nape. Regardless of the style, these animals are invented, as there are the mouth of the crocodile and the horns of the bovine. It is a mask for cult rites.
Origin: Central Africa.
Photo L.Filingeri, 1977.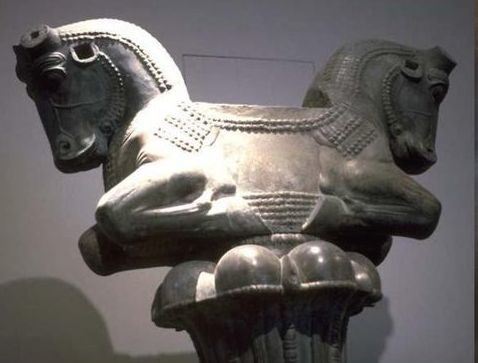 Fig. 11A2) Bicephalic zoomorphic lithic sculpture. Capital with double bull. It is a religious subject.
Location: Palace of Darius, Persepoli.
Achaemenid period, Persia
Dating: 500 B.C. approx.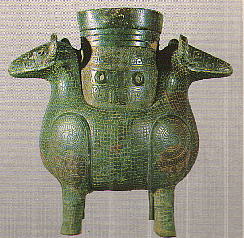 Fig. 11A3) Bicephalic zoomorphic bronze sculpture. It is a vessel that represents the double ram, which is a religious subject. On the neck of the vessel the mask of the "T'aot'jek" that however has lost in great part its demonic vitality in order to become a decorative cue.
Chinese art, Chou Period.






NEXT


Index


HOME PAGE

Copyright©1999-2020 by Museo delle Origini dell'Uomo, all rights reserved.