Museum of the Origins of Man
SCULPTURE IN POST-PALEOLITHIC TEMPLES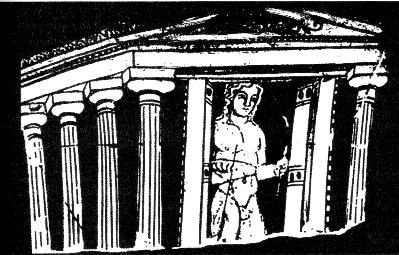 Fig. 35,1) Colossus inside a temple. It represents God Apollo.
Drawing from a painted Greek vase.
Dating: approximately 385 B.C.
Origin: Taranto, Italy.
NOTE: We interpret this image on the vase like a gigantic sculpture of God Apollo, which was effectively in the temple.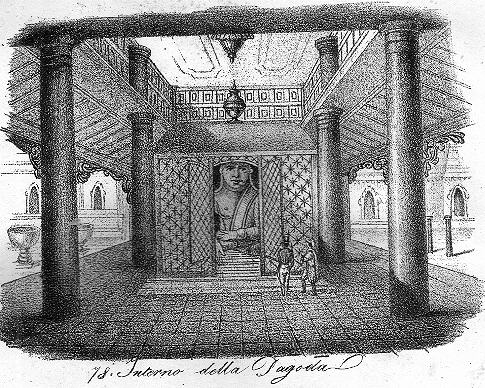 Fig. 35,2) Colossus inside a temple (pagoda).
< Drawing of the temple and of the sculpture of a divinity.
Size: obvious in connection with the two persons drawinged.
Localization: Indiana region. (from "Round-the-world trip", Venice, 1841)
NOTE Post-paleolithic colossus are directed descendancy from paleolithic colossus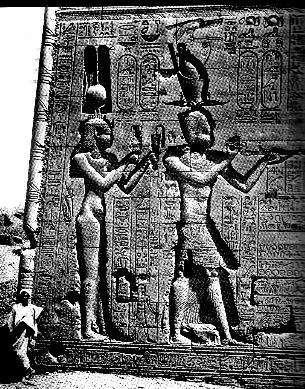 Fig. 35,3) Colossus in the temple of the aegyptian goddess Hator.
Representation of goddess Hator with the son Ptolomeus XV Caesar (Cesarione).
The small figure between the two colossus is "Ka" (the spirit or the double) of Cesarione.
Size: obvious from the person near the temple.
NOTE: Aegyptians colossus are of two types: in lateral view (like these) bas-relief, and all round (like Fig. 35,4) where the head was carved for half from the master.The other half was carved by scolars, which made it perfectly equal.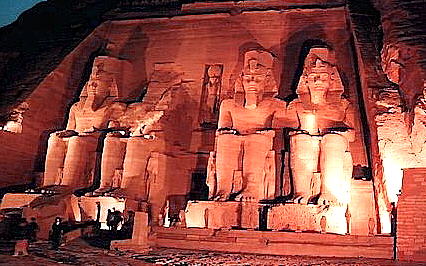 Fig. 35,4) Income of the greater temple of Abu Simbel with four colossus.
It is a rock temple as dug into the mountain.
Size: obvious in connection with the below persons.
Photo: M. Lira .
NOTE: These colossus are originated from the tradition of paleolithic and prehistoric post-paleolithic colossus ; realized with art and science of Aegyptians, and also with the richness of the Pharaohs. The component of the richness is important in the realization of art. When in Egypt were produced these works, in Val Camonica were petroglyphed small images on cliffs. A same relationship is also today, between the art of our industrial and scientific civilization, and the art of the civilization of the Boscimans, people of hunters and gatherers.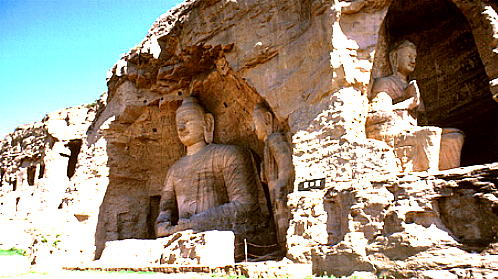 Fig. 35,5) Rock temple with buddhist colossus.
V century A.D.
Positioning: China
NOTE: All the religions with colossus have a common origin.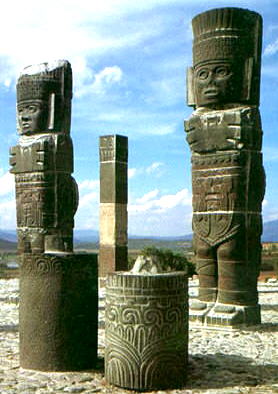 Fig. 35,6) Colossus over the temple of Tula Idhalgo, Mexico. They represent the Atlantes accompanying to the sun died warriors.
Size: mt 4,50 in average.
Dating: 700 - 1100 A.D.
NOTE: Their positioning over the temple is intentional for the spiritual mission of the Atlantes.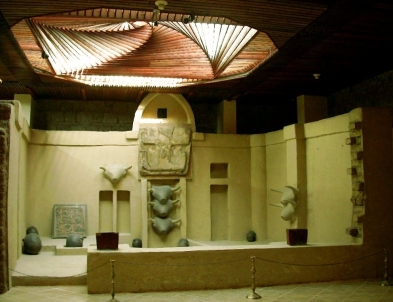 Fig. F22) Reconstruction of a Catalhoyuk temple at the Museum of Anatolian Civilizations, Ankara, Turkey, with religious sculptures of the bull and the mother goddess.
First half of the sixth millennium BC. This small temple had walls made of dried and plastered mud.






NEXT


Index


HOME PAGE

Copyright©1999-2009 by Museo delle Origini dell'Uomo, all rights reserved.