Museum of the Origins of Man
ZOOMORPHIC AND ANTHROPOMORPHIC FOODS IN POST-PALEOLITHIC SCULPTURE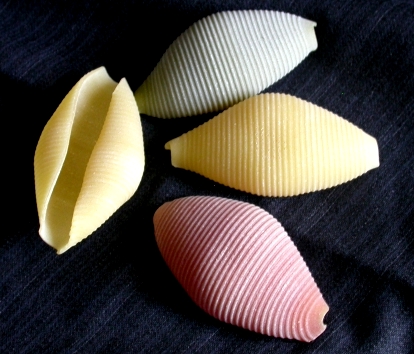 Fig. F13) Food.
Durum pasta shaped in imitation of a cowry shell (a marine gastropod mollusk).
This pasta is almost 3 inches long and it has three colors.
It is valued for its beauty and for the intermingling of flavors.
Italy, 2006.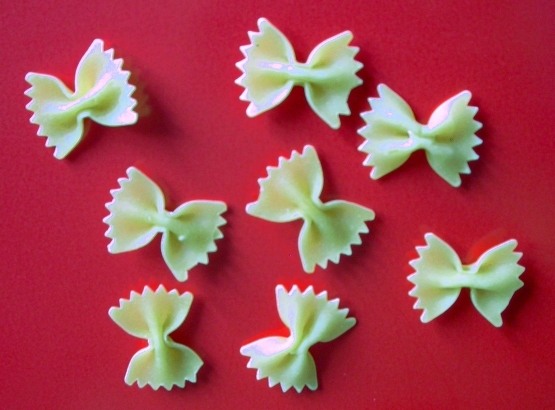 Fig. F14) Food.
Durum pasta, called "butterflies" in Italy, 2006.
Man's need for beauty is realized also in his food.
In this case, the beauty of butterflies was chosen for a type of pasta. It is imitation of nature, but in this item, only as far as the wings of the butterfly.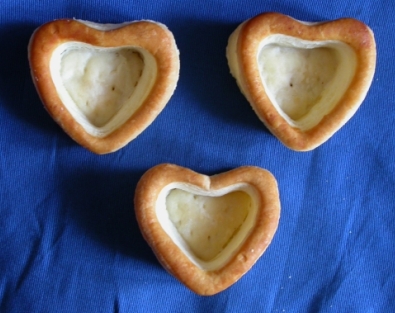 Fig. F15) Heart-shaped pastry waiting to be filled with savory condiments, mayonnaise, and other ingredients as preferred.
The heart is one of man's body implements, as are hands, brain, eyes, and all other organs. Beginning in the middle ages, approximately a thousand years ago in Europe, the heart became a symbol of goodness and love, and it is represented in this manner. Although a simple product, this food is considered beautiful. Mille-feuille tart made of wheat flour 2 inches in size. Italy, 2006.






NEXT


Index


HOME PAGE

Copyright©1999-2009 by Museo delle Origini dell'Uomo, all rights reserved.