Museum of the Origins of Man
ANTHROPOMORPHIC AND ZOOMORPHIC SCULPTURE APPLIED TO POST- PALEOLITHIC DOMESTIC-USE EQUIPMENTS


Equipments (tools) are already embellished in lower Palaeolithic with amygdala (double sided). At the end of Paleolithic we find them in "propellers" of bone with realistic depiction of animals.
In post-Paleolithic eras a sculpture adorning equipments is very widespread, as it is also in architecture, decoration of vessels (figurehead), in ancient royal carriages, etc.
In present equipments of domestic use the series production is made through molds, but it already happened in ancient Rome with the production of oil lamps.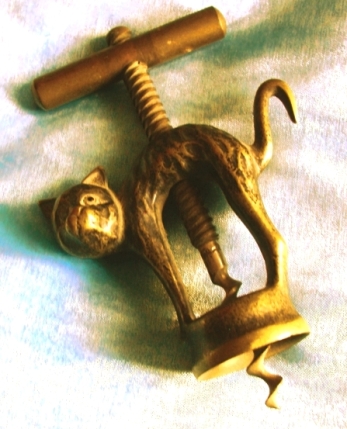 Fig. F11) Corkscrew.
Imitation of a cat scared by a menacing dog.
Italy, 1960 to 1970.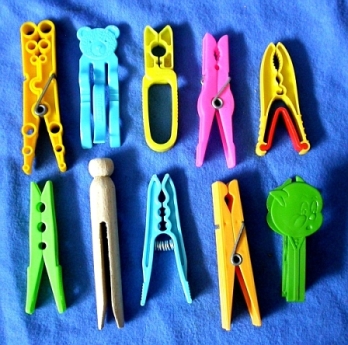 Fig. F12) Clothespins for securing laundry so it will dry.
The laundry is clipped to an outdoor line or a clothes-drying tree after washing. Clothespins from the first half of the 20th century were made of wood and there were two types. In southern Europe they were made by two pieces of wood held together by a steel spring, while in northern Europe and in North America they were all one piece with a slit in the center. In the second half of the 20th century, the two different traditions remained, but new technologies for stamping and molding plastics, allowed the fashioning of clothespins in beautiful shapes and in many colors, sometimes in anthropomorphic or zoomorphic imitations. European clothespins produced between 1975 and 2000. The first wooden clothes pins with a spring were made in 1850.
See the little bear and the cat.The other clothes pins are geometric.





NEXT


Index


HOME PAGE

Copyright©1999-2009 by Museo delle Origini dell'Uomo, all rights reserved.