Museum of the Origins of Man
HUMAN PHALLUSES IN PALEOLITHIC SCULPTURE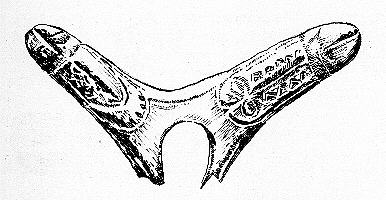 Fig. 22.2) Carved sculpture on deer horn (drawing).
It represents a double phallus with decorations added.
Other small phalluses have been found from the Upper Paleolithic. They were used as pendants, but this is the only double one.
In France, this double phallus carved into bone is defined as part of art mobilier (prehistoric decorated or carved portable objects). The Upper Paleolithic civilization that in France produced art mobilier did not work in stone, nor did it create sculptures of large dimensions.
Length: 1.5 inches.
Origin: Gorge d'Enfer, France.





NEXT


Index


HOME PAGE
Page translated from Italian into English by Paris Alexander Walker.


Copyright©2020 by Museum of the Origins of Man, all rights reserved.