Museum of the Origins of Man
ANIMAL HEADS WITH HUMAN BODY IN MONOLITHIC PALEOLITHIC SCULPTURE (MENHIRS)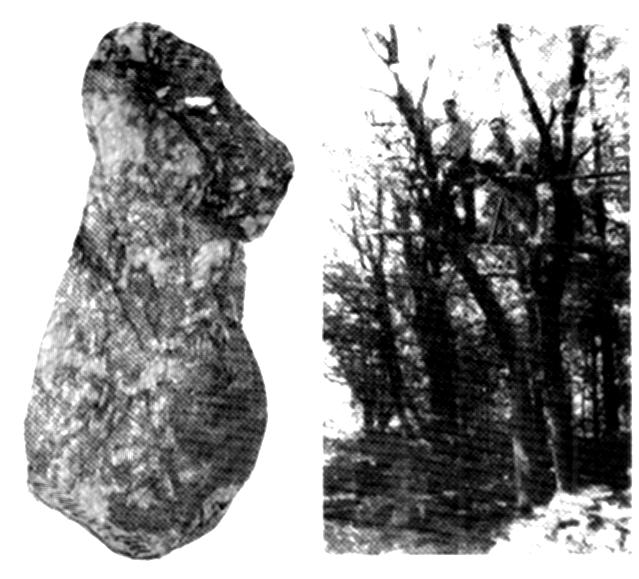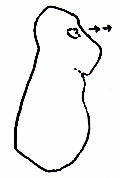 Fig. 18,1) The sculpture represents an artistic hybrid with animal head and human vertical body. (In Ancient Egypt Goddess Thueris had head of hyppopotamus and human vertical body with great belly, and was a popular divinity very worshipped by the pregnat women, and also between the most ancient).
This sculpture was found half under-ground; the back unknown. In order to make the photography of this colossus it has been necessary to make a scaffolding on the trees. In this photo P.Gaietto on the scaffolding controls the just framing of the colossus.
Its original placement, before to beat down, was vertical.
Size: approximately 3 meters.
Placement: Locality Buschiazzi of S.Pietro d' Olba, Comune of Urbe, Savona, Italy. (For who wants to see it: the sculpture is placed at a side of the road, towards the mount, between Tiglieto and Urbe, direction Urbe; no road signs).
Material culture: Mousterian.
Photo: Silvano Maggi, 1961.




NEXT


Index


HOME PAGE

Copyright©1999-2009 by Museo delle Origini dell'Uomo, all rights reserved.