Museum of the Origins of Man
ANIMAL HEADS WITH HUMAN BODIES IN MONOLITHIC SCULPTURES (MENHIRS) FROM THE PALEOLITHIC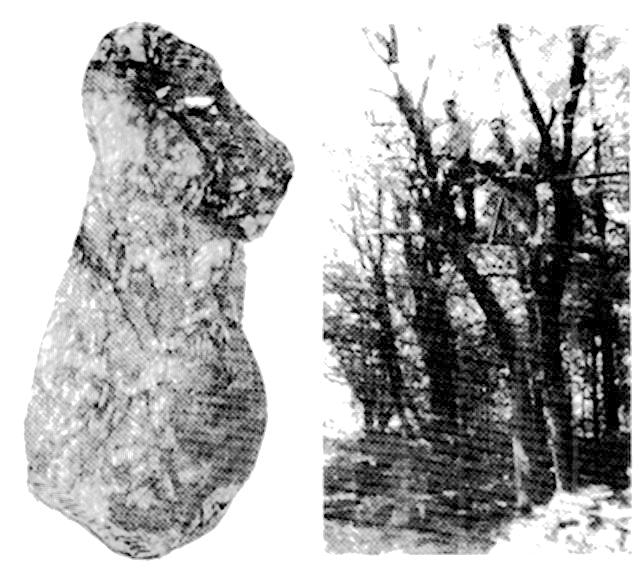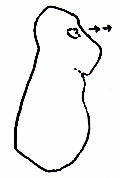 Fig. 18.1) The sculpture represents an artistic hybrid with an animal head and human vertical body. (In ancient Egypt, the goddess Thueris was represented with a hippopotamus head and vertical human body with a big belly, and was a popular divinity much venerated by pregnant women; it was among the most ancient of divinities.)
This sculpture was found fallen over, partly in the ground, and the back of it is not known. To photograph this colossus it was necessary to build a platform in the trees. In this photo P. Gaietto (on the platform) checks the correct framing of the shot.
Its original position, before it fell down, was vertical.
Height: approx. 10 feet.
Origin: Locality Buschiazzi of San Pietro d'Olba, Municipality of Urbe, Savona, Italy. (For those who want to see it, it is located alongside the road going towards the mountain, between Tiglieto and Urbe, in the direction of Urbe; there are no signs.)
Material culture: Mousterian.
Photo by Silvano Maggi, 1961.





NEXT


Index


HOME PAGE
Page translated from Italian into English by Paris Alexander Walker.


Copyright©2020 by Museo delle Origini dell'Uomo, all rights reserved.